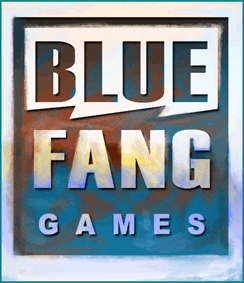 Blue Fang Games, often shortened to Blue Fang, was an American computer game developer, most noted for its Zoo Tycoon series. The company closed down in 2011, after their contract with Microsoft ended.
Group Members
Eduardo Baraf
Lou Catazaro — Art Lead
Hank Howie
Adam Levesque — Founder
Steve Serafino — Music and Sound
Shawn Stone — Lead Designer
Scott Triola
John Wheeler — Founder
Content
Ad blocker interference detected!
Wikia is a free-to-use site that makes money from advertising. We have a modified experience for viewers using ad blockers

Wikia is not accessible if you've made further modifications. Remove the custom ad blocker rule(s) and the page will load as expected.