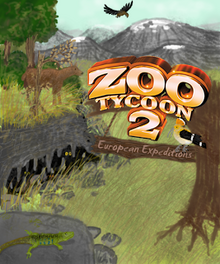 European Expeditions, also known as "EE", is a user-made expansion pack made by HENDRIX. As its name suggests, it contains animals from the European continent, though many can be found in other continents too.
Contents
Edit
See the European Expeditions category
Shelters
Edit
Where to find
Edit
See also
Edit
Ad blocker interference detected!
Wikia is a free-to-use site that makes money from advertising. We have a modified experience for viewers using ad blockers

Wikia is not accessible if you've made further modifications. Remove the custom ad blocker rule(s) and the page will load as expected.